Lemomelon is a gorgeous soap that just screams summertime. Lemomelon hits you with a blast of juicy California Meyer Lemons and wonderfully turns the corner to a sweet ripened freshly picked watermelon. The combination of sweet & tart works so well with this soap. This will undoubtedly be the big hit of summer. By the way, we managed to keep the seeds out of the soap. You're gonna love this soap! This is a Non-Tallow soap, served in a 5 OZ jar.
* If you occasionally suffer from minor skin irritation or burning with certain soaps, please be aware that mentholated will kick it up a notch. Some folks have experienced burning with Lemomelon Regular. The Shaving Shop will not be responsible for individuals with skin sensitivities.*
TSE Review
A match made in sunkissed paradise with the Lemomelon Aftershave Splash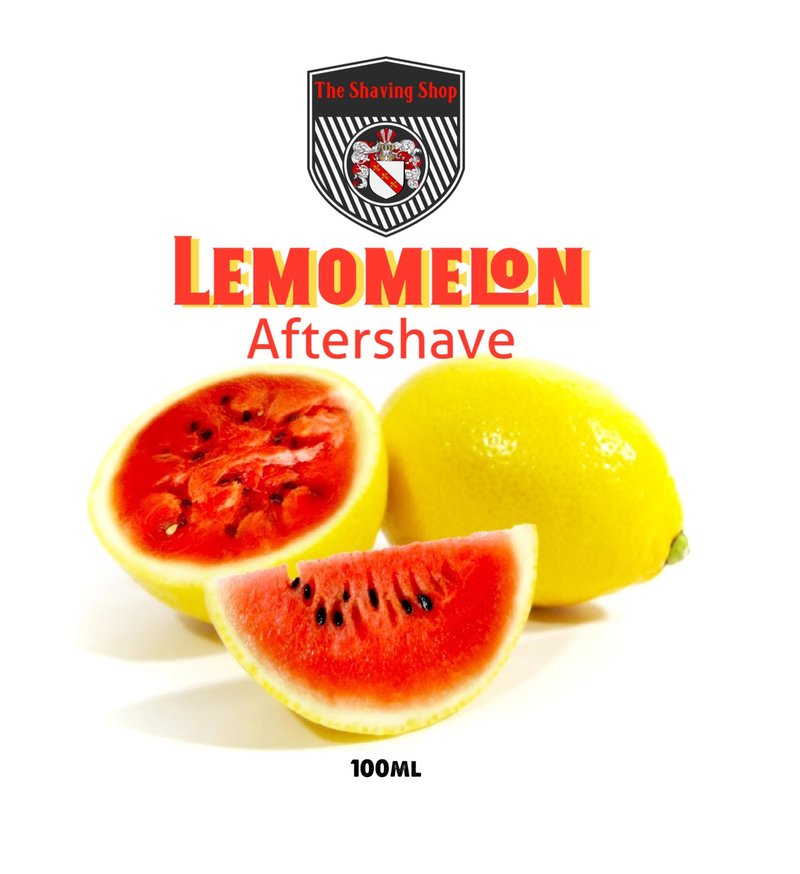 Ingredients: Stearic Acid, Water, Coconut Oil, Potassium Hydroxide, Sodium Hydroxide, Castor Oil, Kokum Butter, Shea Butter, Fragrance, Sodium Lactate, Glycerin

This soap has been masterfully handcrafted by K Shave Worx.