La Habanne Aromatica opens with fresh citrus, then quickly changes course, as the pepper intensifies the scent, giving way to vetiver, tobacco leaf (cigar) and juniper base. This is a gentlemen's scent, distinguished, elegant and straightforward. Composed of few notes, but every single ingredient is worked to perfection.

This unique scent consists of: tobacco vetiver black pepper orange labdanum juniper cedar. Masterfully handcrafted by Steve Kogan of Soap Smooth.

Our exceptional aftershave splash is extremely nourishing and comes in 4 oz glass bottle.

***Shake well before using***
Try our moisturizing balm as well.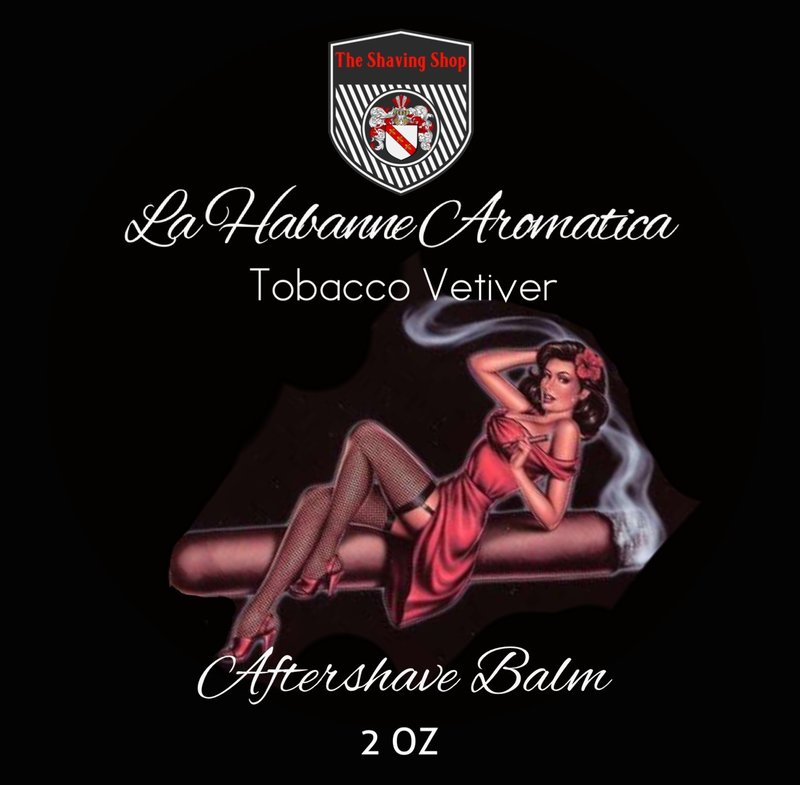 Ingredients: Alcohol, Witch Hazel, Aloe, Water, Fragrance, Glycerin, Sodium lactate.